We deliver cutting-edge advice to clients across the globe. This means it is vital that our lawyers and business services staff understand and reflect different backgrounds, perspectives, cultures, experiences, nationality, age, gender, sexual orientation, language, disability and other characteristics. For the firm's diversity statistics, please click here.
In 2016 we achieved EY's National Equality Standard accreditation. This is a change management tool that helps us track and continually improve our approach to Inclusiveness and Diversity.

Our Inclusiveness and Diversity (I&D) strategy is firmly rooted in Fieldfisher's overall business strategy; we very much view I&D as being core to the business and we aim to integrate it into all our systems and processes. Our I&D Strategy is divided into two major components: I&D DNA and Balanced Talent Pipeline.

Our Focus
I&D DNA focuses on our inclusive and innovative programme of internal, client and community activities. These are generally visible, high-profile activities in which all our people can get involved.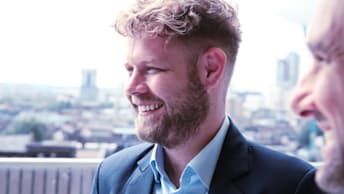 The main strands of I&D DNA include:
◦ Inclusive Recruitment. This includes our Diversity Access Scheme with the University of Law and our Career Focus Partnership with Queen Mary's University London
◦ Social Mobility and STEM-focused Outreach
◦ Clients & Networks
◦ Mental Resilience Programme.
---
Balanced Talent Pipeline focuses on our internal people systems and processes, ensuring a level playing field with respect to development and progression for everyone within the firm
For more information, contact our Head of Inclusiveness and Diversity.