Fieldfisher China
Fieldfisher China was founded in 2008 and has three offices across Beijing, Shanghai, and Guangzhou.

As part of the Fieldfisher network, Fieldfisher China is able to combine its local roots with global know-how, and can offer cross-border, integrated, legal services for both out-going Chinese companies and multinational enterprises.
Why choose our Chinese lawyers?
Unlike other international law firms, we have our own practicing license in China and can practice in all areas of Chinese law.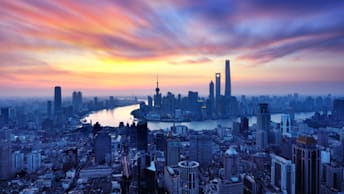 Eleven of the Fieldfisher China lawyers have previously worked at leading international firms and have studied or worked abroad. This allows them to provide clients with an international perspective when maneuvering through the nuances of the Chinese legal environment.
---
Fieldfisher China specialises in competition and antitrust, capital markets, corporate law, M&A, dispute resolution (especially high-profile corporate and commercial litigation and arbitration), employment law, IP, taxation, international transactions, data security, and maritime law. Fieldfisher China assists clients operating in a variety of sectors including those in the technology, automotive, healthcare, aviation, media, internet, sports, energy, finance, real estate, and entertainment industries.