We advise public and private companies, entrepreneurs and funds operating in a wide range of sectors including Technology, Media, Energy and Renewables, Life Sciences and Financial Services. But we don't just document your transaction – each team member has their particular sectors and geographies they are immersed in as part of a sector-wide group of specialists.
We believe it is essential to work alongside internal specialists, industry bodies and government agencies / regulators so that we can help you prepare your business for the challenges within your sector – from regulatory issues to privacy constraints. In uncertain times, our clients expect us to be influencing the direction of travel and not just following the herd.
Why choose our Corporate lawyers?
We work hard to help our clients achieve a successful transaction and to do this we take the time to understand your ambition and help you to reshape your business.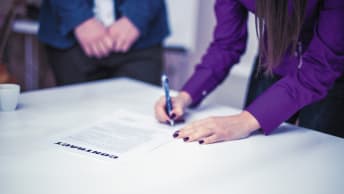 If you are looking to buy or sell a business, we have a leading M&A team for mid-market M&A transactions. If you are looking for funding to take your business to the next stage then our venture capital, private equity and equity capital markets teams are ready to find the right solution for you.
We are excited to talk about your business and discover what you want to achieve.
Latest Corporate news and views